Årets första projektuppdatering har kommit in från vår samarbetsorganisation ECAM - se nedan!


Dear all,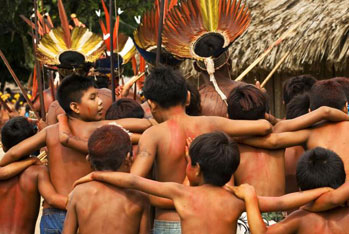 I am writing this on behalf of the Equipe de Conservacao da Amazonia _ ECAM, Brazilian partner of the Regnskogsforeningen. ECAM's teams have worked with indigenous communities in the Brazilian Amazon since 1999 and formally creating the organization in 2002.

As part of our joint project, ECAM's coordinators Edwilson Pordeus and Beto Lages met with indigenous leaders from the Kaxuyana, Tunuyana, Kahiyana and Wai Wai on February 4th and 5th to discuss the work plans for 2015. They were joined by Angela Kaxuyana, who was one of the first Kaxuyana women to complete the university and has been working to support her community ever since. The meetings covered the activities planned for 2015 but also touched on the on-going struggle of the Kaxuyana, Tunuyana and Kahiyana for the recognition of their traditional lands. Angela and Juventino, head of the AIKATUK – the association that represents the three tribes – had traveled to Brasilia at the end of 2014 to meet with various representatives of the government regarding this recognition.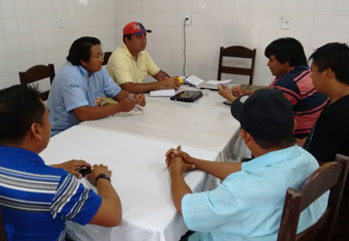 Strengthening AIKATUK (a component of our joint project) will a vital in supporting their struggle for the recognition of their traditional lands from which they were removed in the 1960s by missionaries and were only able to return about a decade ago. Under Brazilian law only indigenous associations have the right to legally represent their communities and as such they are a vital link in establishing dialogue with the government. The results and feedback from the meetings in Brasilia made it clear that there is still a long road ahead for the Kaxuyana and others in gaining recognition of their lands. We will continue to support them on these and other issues that are a priority for their communities.

/ECAM, March 1st 2015