Over the last few weeks our collaboration partner Ecam has been working with Google on a method of analysis and visualization of the risks and vulnerabilities faced by the communities in the project region due to the Covid-19 Pandemic and its wider impacts. This analysis will support them in the actions to be implemented in reducing these vulnerabilities as well as directing reconstruction activities.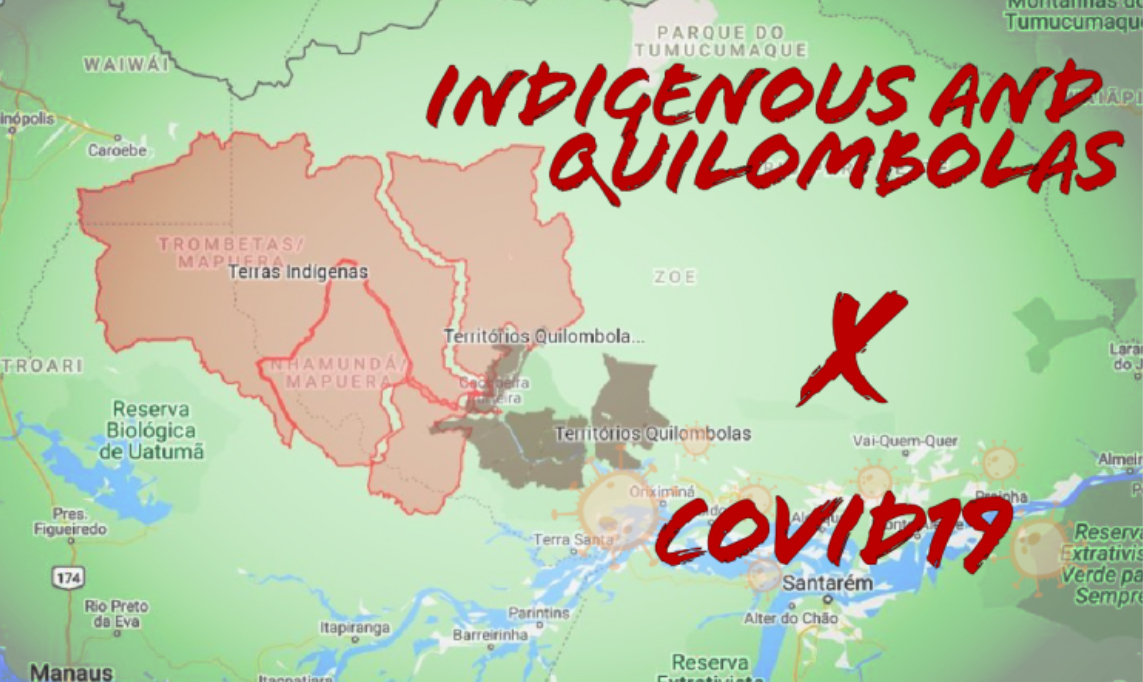 In addition to the immense challenges already known about territorial recognition and protection of territories, Indigenous and Quilombola people are facing new challenges in the pandemic.
Traditional people and communities are among the most vulnerable to the new Coronavirus. In the villages and in the quilombos, the situation is further aggravated by several factors, including the non-flow of production, which directly affects food security in the territories. This is because most of the communities' income comes from agriculture, but at the moment, they are unable to sell their products in the nearest municipalities.
Many of these communities are also unable to access emergency assistance from the State, due to different difficulties, such as lack of access to the necessary technology and tools (cell phone, internet, and telephone signal), problems in registering, lack of assistance for answer questions, among many others.
The main goal of the analysis is to give visibility to the different realities of the traditional populations of the Amazon in the face of this pandemic, since this information can subsidize the prioritization of contingency and support measures, whether from non-governmental or governmental organizations.
When analyzing the data, the way in which they relate to each other was also taken into account, to understand, for example, as the presence of an airstrip, combined with the absence of a health professional and a high percentage of the elderly population, can make one village more vulnerable than another. Thus, it is possible to show what the priority actions are and where they should be implemented in a more emergency way. The situation is complex and, therefore, requires analyzing more than numbers, it is necessary to look for their origin, location, extension and, mainly, how they can correlate with other field data.
Please read the full article here.