Regnskogsföreningen and Ecam partnership brings significant results during pandemic
Even in the face of the difficulties found because of the pandemic, Regnskogsföreningen in partnership with Ecam have obtained significant results in projects that were already being implemented, but that needed to readjust to the changes of the last months, as well as new actions developed specifically to face the problem, the new virus.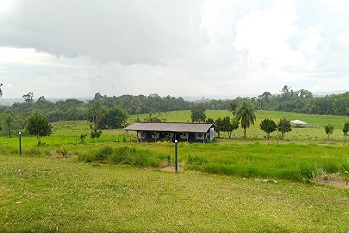 The project continues to make an impact despite the pandemic.
An initiative that is gaining the spotlight is the Quilombola Fund. Through the Fund, built with the objective of promoting inclusive and people-centered development, based on strengthening the capacities of local actors, it was possible to support Quilombolas Health Professionals (ACS), for the acquisition of materials to combat Covid- 19 in the Quilombola Territories of Oriximiná.
Already in September, the delivery of supplies took place, such as: thermometers, oximeters, glycometer, 70% gel alcohol, face shield masks, among other materials, with a focus on prevention, monitoring, evaluation and guidance on symptoms Covid-19 in the quilombos.
In addition to direct actions to combat the pandemic, the partnership of the institutions has brought new ways of advising and continuing the work of raising awareness and implementing sustainable practices. In this context, Rainforest, Mineração Rio do Norte and Ecam, have been committed to holding Webinars and launching the Podcast of the Project of Sustainable Livestock in Practice.
The productions gather content on sustainable livestock techniques, combined with good cattle breeding practices, address techniques for increasing productivity, recovering degraded areas, conserving the forest, aiming at the best quality of animal and human life. You can check out the Sustainable Livestock in Practice Podcast right now HERE and the Webinars HERE (in Portuguese)!